Telling Family and Friends about Your Pregnancy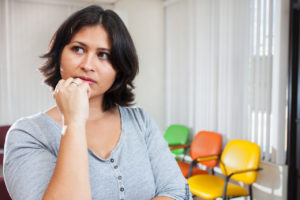 How do you tell people about your pregnancy when it wasn't planned?
Women often feel that the most difficult person to tell about their pregnancy is their own mom. For a parent finding out your child is pregnant – even if that child is already an adult – can be emotional if the pregnancy was not planned. Parents naturally have an instinct to protect their children and always want better for their kids than what they had for themselves. Adding a grandchild to the family may come with questions like, "What will this mean for my child's future? Will she finish school? Am I going to have to take on extra responsibilities for my grandchild?"
Fearing your parents disappointment is natural, yet parents wanting the best for their children is also natural. Your parents may be shocked, disappointed, and may even threaten to stop supporting you. Over time and with the appropriate resources and support, those around you will be able to see their fears and concerns subside as they watch your new life develop post-pregnancy.
The number one best way to break the news to family and friends about your unplanned pregnancy is to also share with them your plan regarding your pregnancy. The fact is that this pregnancy is real and there is no erasing it no matter what option you choose. If you or someone you care about is having a difficult time breaking the news to family and friends about their unplanned pregnancy, contact us. We have trained client advocates who will help you create a realistic plan with achievable goals.
Maybe you have mixed feelings about this pregnancy. After finally getting the courage to tell others, what if your friends and family pressure you to have an abortion?
Only you and you alone have the legal rights to make the decision to terminate your pregnancy or not. If someone is forcing you to have an abortion against your will, this is a crime. Contact us for local resources of how to protect your rights.
If those around you, aren't forcing you, but strongly encouraging you to abort, this can be difficult for any relationship or friendship. Friends often feel threatened by a new change in another friend's life. A baby changes things! And often well-meaning friends who believe that they want the best for you, are also looking out for themselves and how they might feel threatened or displaced in the relationship with a new baby involved. Often a crisis reveals who your true friends are and it can be a good time to evaluate the value and health of your relationships.
Choices Pregnancy Care offices are open Tue & Wed from 10am-5pm. We can generally offer same-day appointments. Services are FREE and confidential
Our facility provides a high-quality, caring environment open to everyone.  We our located on the corner of Dr. JA Wilshire Ave and Scenic Hwy in Lake Wales, FL.
Call and leave a voicemail or text our confidential helpline and one of our client advocates will get back to you within 24 hours.